Beachbody Income Disclosure Statements
Beachbody or BODi is a multi-level marketing (MLM) company that sells fitness programs and nutrition supplements. By reviewing the Beachbody/BODi Income Disclosure Statements for 2020 and 2021 it is possible to tell if BODi is a potential side hustle. (Spoiler – the facts will show this is not a great side hustle.)
Beachbody aka BODi is an MLM company in which only 1% of the "Coaches" are making on average more than $10,000 per year. The average income of all coaches in 2021 and 2020 was about $3,000. However, this is before taxes and money spent on Beachbody products. Therefore, it is safe to say the majority of Beachbody coaches do not make any money.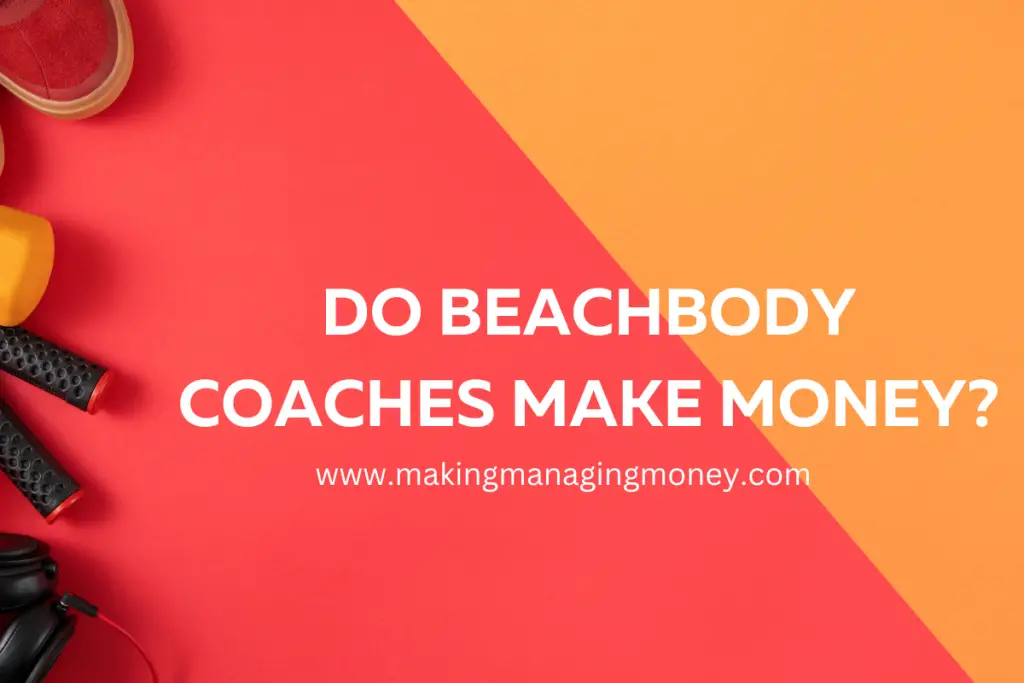 As a reminder, I have an MBA, I am a Certified Public Accountant (CPA), and have almost 15 years working in finance and accounting. These are my opinions based on researched facts and my understanding of those facts. However, this is not legal, financial, or tax advice. If you need legal, financial, or tax advice, you should reach out to a professional for a 1:1 chat! All opinions are my own.
To skip right to the PDF of the Income Disclosure – Click Here.
What is Beachbody and What do they sell?
Beachbody is a Multi Level Marketing (MLM) Company that was founded in 1998 as a direct marketing company (which is another way of saying MLM). They sell fitness programs and nutritional supplements. You may know them from some of their most famous programs such as 21 Day Fix, Insanity, PiYo, or their supplement Shakeology. Some of the famous trainers that work for Beachbody are Shaun T, Autumn Calabrese, and more.
What is Multi-Level Marketing (MLM)
Multi-level marketing is a business model in which a company distributes its products through independent distributors instead of traditional retail sales. In Beachbody, these distributors are called Coaches. The business model is controversial. Some people get very rich in MLMs aka Network Marketing, but a lot of people lose money. For more information on MLMs see the video below and this article: What is Multi-Level Marketing?
How Much Does it Cost to Become a Beachbody Coach?
Joining Beachbody requires a payment of $39.95 or the purchase of a "Challenge Pack". A monthly charge of $15.95 will continue to keep your status as a coach. You will need to pay this $15.95 each month to remain active as a Beachbody Coach. Therefore, it costs about $200 per year (before spending money on any products) to remain active as a Beachbody/BODi coach.
Compensation Plan – How do Beachbody Coaches Make Money?
First off, the compensation plan is complicated, as it is with most MLMs. Beachbody classifies its ranks into three categories – Coaches, Development Ranks, and Leadership Ranks.
Coaches

This is the entry-level rank

Development Rank

Emerald Coach and Ruby Coach

Leadership Rank
It is important to focus on how to move up the ranks. To rank up in BODi, just like any other MLM, there will be a large focus on recruiting other coaches and less of a focus on selling products and services.
Beachbody aka BODi Income Disclosure Statements Stats
Please keep in mind, all of these statistics come directly from a document published by Beachbody (which can also be found at the bottom of this document).
The average earnings across all ranks of Beachbody were $3,169 in 2021. This is consistent with the previous year of $3,088.
The highest earner in the company was a Star Diamond rank who earned $2,846,299 in 2021. This is down significantly from the previous year when the top earner made $3,258,823.
The lowest earner in 2021 was a coach who earned $10 before expenses (so they lost money) which is consistent with the prior year where the lowest earner made $0

This means that these individuals were losing money because we know that it costs $15.95 to remain active.

In 2021, 75.5% of all Beachbody Coaches were in the rank Coach, which is consistent with the prior year of 2020 where 76.10% were in rank Coach

In 2021, Coaches earned an average of $491 (before expenses) which is consistent with the prior year of an average of $439 at this rank

In 2021, the only rank that averaged above $20,000 of annual earnings was Star Diamond, and only 1.3% of coaches were at this rank. This is consistent with 2020, where only 1.4% were in this rank (and earning over $20,000 on average)
What Do These Statistics Tell Us?
After taking a look at Beachbody/BODI's income disclosure statements – what do the numbers tell us?
First, it tells us about 99% of people who join Beachbody will earn less than $10,000 on average
About 75% of people will remain at the rank "Coach" and most of those people are likely to lose money after expenses
The top earner in the company made over $400,000 less in 2021 than in 2020
In both 2020 and 2021, the average person made about $3,000 before taxes and expenses. Therefore, by joining Beachbody, you are unlikely to make significant earnings.
To rank up to Star Diamond, the rank where 1.3% of Coaches reach and earn significant money, you need to recruit a large downline. You can see the requirements here as one of Beachbody's FAQs, but the downline requirements are large! At a minimum have 10 personally sponsored coaches, and one of them needs to be a Diamond rank (which means they need to have recruited a large team).

As someone who is joining well after the company has been established, it will be nearly impossible to reach the numbers required.
Based upon Beachbody's own Compensation Plans and Disclosure Statements you cannot make a living wage by selling Beachbody alone. You need to sell the job of selling Beachbody to other people.
My Thoughts – Should You Join Beachbody?
I think it is pretty clear here, based on the facts, that I do not think that Beachbody is a reasonable side hustle or career opportunity for the average person. Yes, SOME people are earning money in Beachbody, but the majority of people will lose money. Those that are losing money are directly increasing the earnings of those in the uplines. This has been proven time and time again by reviewing income disclosure statements and this study that was published by the FTC. You can see it by reviewing Beachbody's own income disclosure statements
The FTC has an entire article on how MLMs and pyramid schemes look a lot alike (click here to read).
Many network marketers will argue their MLM isn't a pyramid scheme because pyramid schemes are illegal. However, illegal things happen every day until people are caught. I would not give this any merit.
Beachbody Income Disclosure Statements – Wrap Up
I'd love to hear from you if you have questions, comments, or differing opinions. Find me on Instagram, Facebook, or email me by going to my contact page.
Beachbody/BODi Income Disclosure PDFs
2021 Beachbody Income Disclosure Statement
2020 Beachbody Income Disclosure Statement