We are reviewing the Beachbody Income Disclosure Statement for 2020. If you've ever researched a diet or exercise program or even just been on Facebook or Instagram, you've likely heard of Beachbody. They are promoted both as having excellent fitness programs and as an opportunity for individuals to make money. But can you really make money selling Beachbody?
Beachbody is an MLM company in which only 1% of the "Coaches" are making a living wage of $68,000. The average income of all coaches in 2020 was only $3,000. However, this is before taxes and money spent on Beachbody products. Therefore, it is safe to say the majority of Beachbody coaches do not make any money.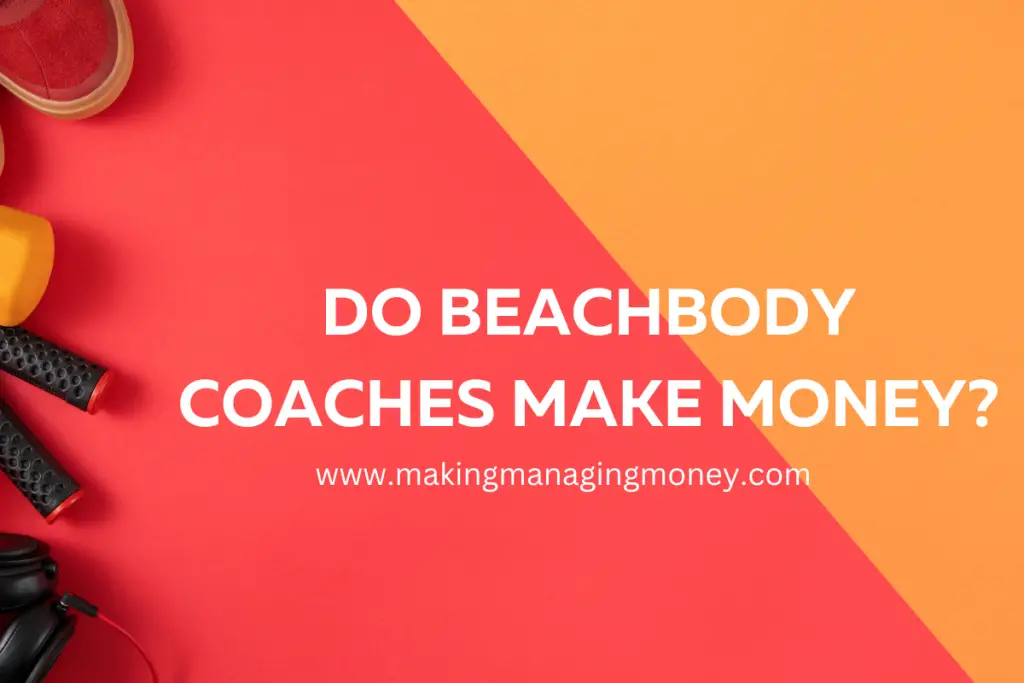 As a reminder, I have an MBA, I am a Certified Public Accountant (CPA), and have almost 15 years working in finance and accounting. These are my opinions based on researched facts and my understanding of those facts. However, this is not legal, financial, or tax advice. This is me presenting facts and my opinions to help you decide if you think this is something you should spend your time doing. If you need legal, financial, or tax advice, you should reach out to a professional for a 1:1 chat! All opinions are my own.
Introduction
What is Beachbody and What do they sell?
Beachbody is a Multi Level Marketing (MLM) Company that was founded in 1998 as a direct marketing company (which is another way of saying MLM). They sell fitness programs and nutritional supplements.
Beachbody's Better Business Bureau (BBB) Profile
Beachbody is accredited by the BBB with an A+ rating. However, they have over 200 complaints – which primarily relate to billing issues. There are many complaints about unexpected recurring charges.
Are Beachbody's Products FDA Approved?
Beachbody's products are not FDA-approved. This is because the FDA does not need to approve supplements before they get onto the market.
Beachbody's Income Disclosure Review, Compensation Plan, and Required Buy-Ins
How much does it cost to become a Beachbody coach?
Joining Beachbody requires a payment of $39.95 or the purchase of a "Challenge Pack". A monthly charge of $15.95 will continue to keep your status as a coach. You also need to sign up under another coach (to make sure those pyramid-style commissions can be paid).
Compensation Plan – How do Beach Body Coaches Make Money?
First off, the compensation plan is complicated, as it is with most MLMs. Beachbody classifies its ranks into three categories – Coaches, Development Ranks, and Leadership Ranks.
Coaches

This is the entry-level rank

Development Rank

Emerald Coach and Ruby Coach

Leadership Rank
It is important to focus on how to move up the ranks. The focus is not on how much you sell (that is only a small component), it is on how much you recruit. Therefore in order to rank up, it's not just based on sales. It's on how active downlines an individual has.
As we will see below, to make a living wage in Beachbody, on average, you need to be at the Star Diamond Coach level. To reach this, you need to have 2 qualified legs with four coaches each (meaning you've recruited enough people to have at least 8 active coaches under you). And within those legs, there needs to be at least one emerald coach on each.
Based upon Beachbody's own Compensation Plans and Disclosure Statements you cannot make a living wage by selling Beachbody alone. You need to sell the job of selling Beachbody to other people.
Beachbody Income Disclosure Statement for 2020 Review
Based upon a review of the above compensation plan, the only way to make substantial money with Beachbody is by recruiting other Coaches. The below chart is based on the Beachbody Income Disclosure Statement for 2020, using the average income. The blue bar represents the percentage of participants. The green dollar amounts on top of each bar are the average annual income in that category according to Beachbody's Income Disclosure https://images.beachbody.com/coach-office/downloads/statement_of_independent_coach_earnings.pdf.
Almost everyone within Beachbody is a Coach. This rank makes up 76.10% of participants and they make on average $439 per year. However, this does not take into account your monthly $15.95 (annually $191.40) and at least the $39.95 spent to start up. Ultimately, on average, I'd expect coaches to either break even or actually spend more money on Beachbody products and fees than they bring in with income. The only people making above a living wage of $68,000 are Star Diamond rank which makes up 1.4% of the company. The odds are not in your favor, not at all.
The most interesting fact that I got from reviewing their income disclosure, is that on average, even their higher tier ranks only make $11,736. From the chart, you can see that someone made $3.2 Million. Yet, there were enough people who make so much significantly less than that, that the average falls to $11,736 (and this doesn't include the bottom tier "coach" rank). The average income of all Beachbody coaches was $3,088.
Is Beachbody a Pyramid Scheme and should you become a Beachbody coach?
Legally, there is no evidence that they are a pyramid scheme in the eyes of the law. An illegal pyramid scheme does not have any products or services for sale. However, in my opinion, anyone recruiting others to join the business with the promises or insinuations that if you work hard enough you can make money – is deceiving that person. Certainly, it is extremely unethical if it's presented to someone that if you join up, it is possible to make money from your phone and live a life of luxury. The numbers tell the story, and that isn't the case.
In closing, the takeaway you should have: Selling Beachbody products will never make you rich. You will need to convince other people to sell Beachbody and you make money off of them. It is unethical and I really wish it was illegal to sell the dream to people that if you work hard you can make money when it is clearly not the case.
Beachbody Income Disclosure Statement – Wrap Up
I'd love to hear from you if you have questions, comments, or differing opinions. Find me on Instagram, Facebook, or email me by going to my contact page. I look forward to hearing from you!
Recent Posts
link to Bella Grace Collagen MLM Comp Plan
Bell Grace is a multi-level marketing (MLM) company that sells a collagen elixir. Should you join Bella Grace to earn money? In my opinion - no. Let's talk about why. Bella Grace is a...
link to Dashing Diva MLM Compensation Plan
Dashing Diva is a Multi-Level Marketing (MLM) that sells glazed nails. They also sell their products in-store and online with an affiliate program. Should you join the Dashing Divas? No. ...