Is the Facebook Book Exchange a Scam?
Scrolling through Facebook, I've seen this post pop up quite a few times claiming that if I sign up, I can send a single book out and receive 36 in return! That sounds amazing!! Of course, it is too good to be true.
The Facebook book exchange where you buy your favorite book and send it out – you'll receive 36 books in exchange is a scam. However, this is not to say you won't receive books back. But there is no guarantee, and you'll also be giving out your personal information.
As a reminder, I have an MBA, I am a Certified Public Accountant (CPA), and have almost 15 years working in finance and accounting. These are my opinions based on researched facts and my understanding of those facts. However, this is not legal, financial, or tax advice. If you need legal, financial, or tax advice, you should reach out to a professional for a 1:1 chat! All opinions are my own.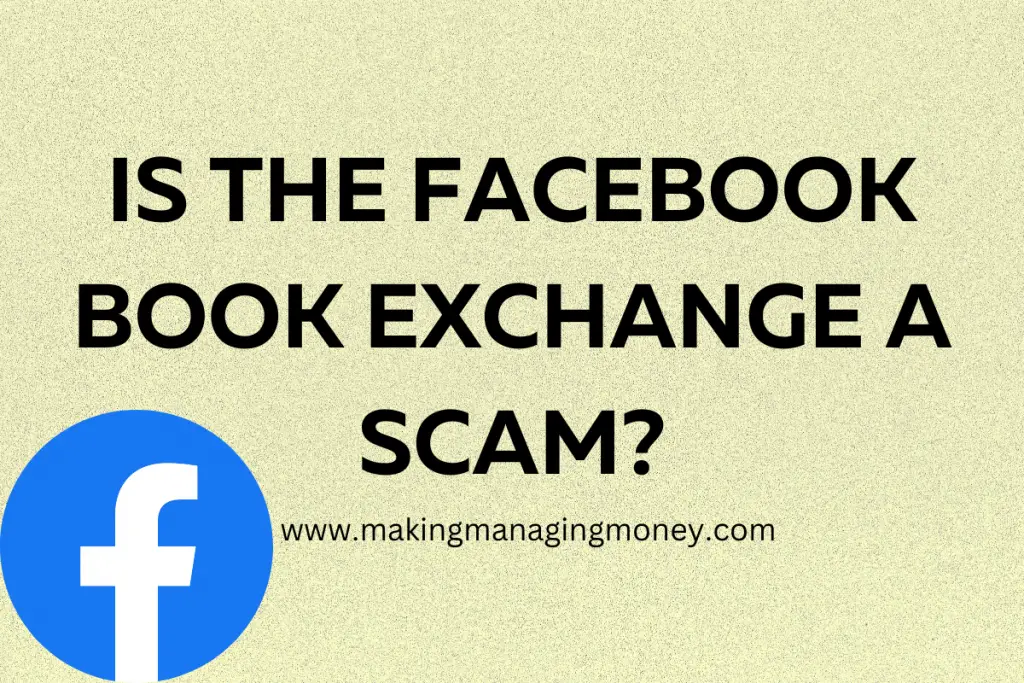 What is the Facebook Book Exchange?
The book exchange (full text below) is a scheme that circulates on Facebook. It promises if you buy one book, you'll receive 36 in exchange. It promises books from all around the world. This is very tempting due to the low cost of entry – the cost of your favorite book.
How does the Facebook Book Exchange Work?
You'll see someone post something on their Facebook page, similar to the above, asking for people to participate in a huge book exchange. Once you agree, you'll get a message from the person that posted it.
In this scenario, let's say the person's post you saw was named Bethany. And the person that Bethany responded to was Amy.
Essentially, anyone who responds to your post will send books to the person that recruited your friend. Anyone who responds to your post will send books to your friend. Then anyone who your friends recruit will send books to you, and on and on….
They will send you a message that is something like this:
Do You Really Receive 36 Books in the Book Exchange?
You most likely will not receive 36 books in the Facebook book exchange, in fact, you may receive zero books. If the people you "recruit" to this scheme do not send your address out to anyone, then you receive nothing.
If you think about it, in what situation where you send someone one item, would you receive 36 back? Who is buying the extra 35 per person? There is a huge gap, and to meet these numbers, each tier of the pyramid would need to recruit more and more people. But in the end, someone is going to receive nothing.
You may receive some books, and depending on how large your friend list is on Facebook and how easily persuaded they are to join this, it could be more than one. But there is no guarantee.
Are Book Exchanges Pyramid Schemes?
The Facebook book exchange is the definition of a pyramid scheme. A pyramid scheme pays members higher up in the pyramid with funds from the new members. So while this is not exchanging cash, it's exchanging books, it is still a pyramid scheme.
In fact, this could be a tactic used by other malicious people to get your personal info and the personal information of your contacts.
You should avoid these book exchanges because you are almost guaranteed to not receive 36 books, in addition, you are giving away your personal information (name and address).
Please remember – if it sounds to good to be true, it probably is!
Alternatives to the Facebook Book Exchange?
If you are looking for alternatives to the Facebook book exchange, there are a few things you could try!
Check out popular book lists and get them from your library
Go directly to your library and ask the librarians for recommendations
Check out lists of book recommendations on goodreads.com and either purchases them or borrow
Find a small little library in your small town and leave a book and take one in exchange
Swap books with a friend who also enjoys reading
Wrap Up
If you liked this article, you could check more of my articles here: Blog
It would mean a lot to me if you would check out my YouTube channel. You can also find me on Instagram to share any feedback you may have on the info above! Both of these pages are new, so every new follower, like comment really helps (and makes my day)!